Staff Productions
Staff Productions is a free program available for FPA Studio Producers.
STAFF PRODUCTION OFFERS:
Available on Mondays, Thursdays, or Fridays.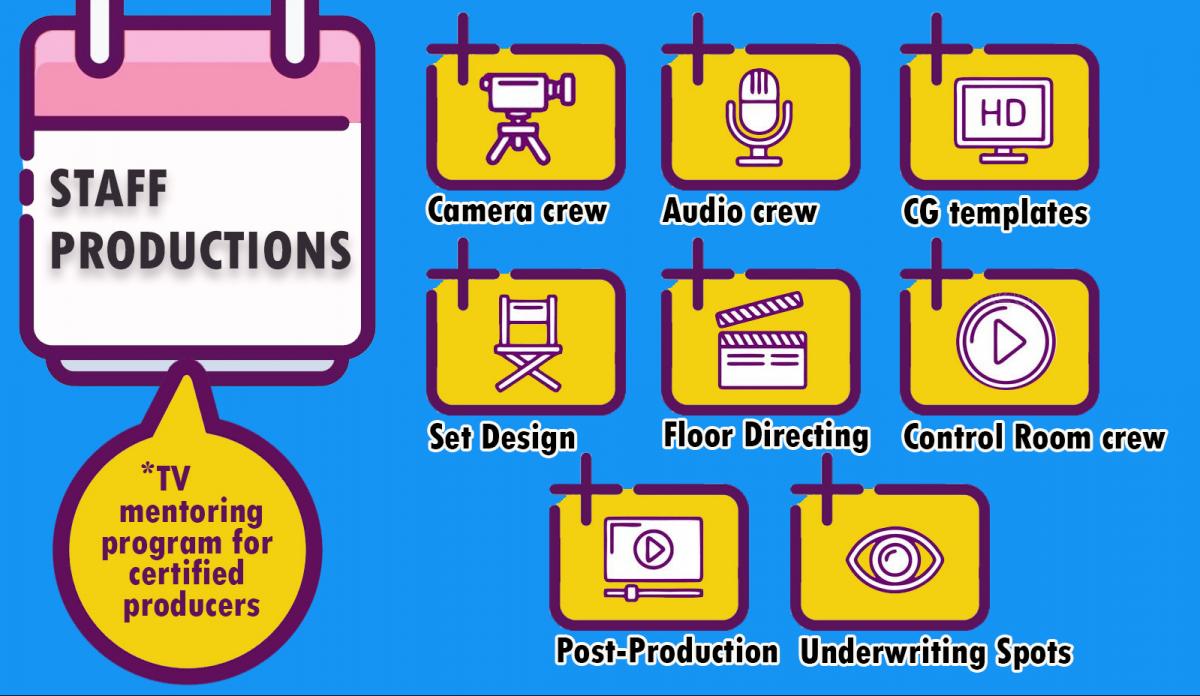 Times are: 1pm -4pm or 4pm-7pm.
Only available for half hour or hour long STUDIO shows (no field productions).
You get production and post production crew.
Tips on how to make your show even better!
Producers are encouraged to gather a crew of certified volunteers to shadow our staff during the last session.
The Staff Productions scheduling is done through FPA's Post-Production Department.
To join the program a member must be a certified FPA TV Producer and have a program proposal approved by our Programming Department.
 To find out more information, contact Lisa Clarke at 571-749-1121 or lclarke@fcac.org.