Saturday, October 21st - Channel 37
Air Dates
Saturdays at 7am
Description
FM ODYSSEY offers "eclectic excellence" in radio programming presenting the finest, most innovative free-style format heard anywhere. New and emerging contemporary singer songwriter, folk, and rock artists are played side by side with folk/rock musical legends in a way that not only sounds right, but feels right. A nationally syndicated show, FM Odyssey is astonishing public radio audiences with its impressive specials & interviews. The show is vibrant and intelligent, offering music with both a heart and a soul. A typical playlist may include legends such as Renaissance, Circus Maximus, or Brian Auger as well as Leonard Cohen, Bruce Cockburn, or Kate Wolf. It will also grab your attention with emerging artists such as Mark Erelli, Tony Joe White, The Dharma Bums and Jonell Mosser. This blend has proven to be extremely effective in both creating and maintaining a fiercely loyal audience by tapping into hidden musical memories, yet challenging them with fresh, new artistry. Stay tuned - FM Odyssey will knock your socks off!
Website

Air Dates
Saturdays at 12pm
Description
Jazz at Club Paradise is a Saturday afternoon radio program geared towards keeping the music of the legendary Jazz masters of yester year alive, and exposing it's listeners to new artists. The show also informs it's listeners with tid bits and facts about the artists, their music and backgrounds.
Producer
Robin Clemmons
Air Dates
Saturdays at 1pm
Description
Your Jazz is a presentation of Urban Jazz, Smooth Jazz, and Standard Jazz Cuts.  Your Jazz captures a bit of the jazz sound that was made known to the world by an array of American and International jazz.  These pioneers/artists set the standard for the versatile sound of jazz that we hear today.  The Your Jazz show plays music that appeals to the young as well as the older audience.  It can be said that the Your Jazz show features some of the best Jazz heard anywhere.  Tune in every Saturday with Lawrence Alexander for Your Jazz!
Website
Air Dates
Saturdays at 2pm
Description
On The Commons and its host, Shu Bartholomew have received national acclaim by bringing a controversial issue into the spotlight. It is a weekly radio show dedicated to discussing the many issues surrounding mandatory homeowner associations, the fastest growing form of residential housing in the nation. The show features interviews with attorneys, mediators, authors, homeowners, and members of the industry. Tune in for this educational show where you will get information not readily available anywhere else.
Website
Air Dates
Saturdays at 3pm
Description
The purpose of WHO CAN I RUN 2 is to provide a voice and knowledge to those who are dealing internally with personal issues in their life, acknowledging that there are some people that do not know WHO CAN THEY RUN TO. WHO CAN I RUN 2 provides a platform for people to voice their issues and concerns on topics that people don't really discuss. The show gives young adults that are dealing with growing pains coping ability. Remember, you are not alone, you have a voice and you will be heard.
Air Dates
Saturdays at 4pm
Description
Trains in the night... Where are they going? Trains and music are joined together every time the Night Train pulls into another city for a few hours. The music is the sounds of the cities: urban vocal groups, from the 50s through early 60s, with occasional new material as well, with your engineer, Squire. Some refer to it as Doo-Wop music, but it's more than that. No matter if you're not familiar with the songs, Squire explains everything. Every week a new train ride and new records to hear: Classics, favorites, obscurities, and some mega-rarities.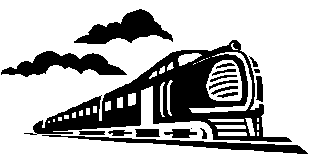 Air Dates
Saturdays at 6pm
Description
Original '50s-'60s rock 'n' rhythm with a touch of rock's roots from the late '40s.
Website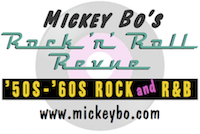 Air Dates
Every Saturday at 7pm
Description
You are lonely and need someone to talk to, well, DAMY FM flies you through time into the magic of feelings. Our mission is to be with you, to listen to you, share your passion and your memories, to meet you at your point of need, and help you transform your paints into happiness. DAMY FM is your smile around the corner and it's every Saturday from 7 to 8pm with Phillipe DeBoguinard, the Prince of Feelings. Remember, when you share you learn.
Air Dates
Every Saturday at 8pm
Description
Tyra G responds to the women with whom she has connected through her book, The Memory Box, as well as speaking engagements, her weekly blog, and other such life experiences. Join her and her guests as they take emotional risks that will lead them to restoration, renewal, resilience, and joy!
Air Dates
Every Saturday at 9pm
Description
Tim Young will showcase Austrailian popular music across genres and decades. This will include globally successful artists and new emerging acts, along with facts and information about the Austrailan acts and where they are playing in the US.
Air Dates
Saturdays at 10pm
Description
Deep Threes mixes extended eclectic sets that fuse jazz, rock, modern classical, electronica, world music and more...