Thursday, September 28th - Channel 37
Air Dates
Thursdays at 8am
Description
Philosophy Talk is radio that celebrates the value of the examined life.  Each week, our two host philosophers invite you to join them in conversation on a wide variety of issues ranging from popular culture to our most deeply-held beliefs about science, morality, and the human condition.  Philosophy Talks challenges listeners to identify and question their assumptions and to think about things in new ways.  We are dedicated to reasoned conversation driven by human curiosity.  Philosophy Talk is accessible, intellectually stimulating, and most of all, fun!
Air Dates
Every Thursday at 9am
Description
A bilingual Spanish/English talk radio program from a Latina/Hispanic perspective to the world. The show is about people, Latino music interviews, and conversations. Listen while enjoying a cup of coffee!
Air Dates
Every Thursday at 10am
Description
Host Edith Kabingu transmits the word of God to prepare the church for the coming of the Lord.
Air Dates
Thursdays at 11am
Description
Listeners have the opportunity to participate in the rosary at the start of the show as well as hear news of interest to members of local Dioceses. On many shows there is a Franciscan meditation period. At certain times there are discussions on recent topics of interest to Roman Catholics.
Air Dates
Every Thursday at 1pm
Description
RMH Radio The Plaform discusses topics regarding self-improvement in regards to family, business, professionalism and economic community each week.
Air Dates
Every Thursday at 2pm
Description
Bringing old and new school hip hop together in an effort to bridge the generational gap and platform for local artists.
Air Dates
Thursdays at 4pm
Description
Your host, The Professor, has never understood the point of "Oldies" shows that simply play one track after another ("Rock Around the Clock" followed by "Get a Job") with no attempt at putting the recordings into their musical (and social) context. Isn't it interesting, for example, that the records produced out of the Sun studios in Memphis in the mid 50s were all made by the sons of sharecroppers, who had recently moved into the cities. The Professor plays lesser-known songs by well-known singers like Buddy Holly and Carl Perkins, and also some great tracks by not-so-well-known singers such as Bobby Charles and Roscoe Gordon. He also talks about some of the musicians he's met including Jerry Lee Lewis and Billy Lee Riley. He'll tell you who played on each track, who wrote the song, where it was recorded, and what the singer did later in his/her career. It's fun, you hear the best music, and you get to appreciate one of the 20th century's great art-forms - the 2-minute record.
Website

Air Dates
Every Thursday at 6pm
Description
We all will reach a crossroads in our life where we will have to make tough decisions. Encrucijada is here to help you make the right choice.
Air Dates
Thursdays at 7pm
Description
Promoting blessings, love and peace, World Reggae Party spins Reggae/Reggaeton/Dancehall and Soca music from all over the world!  Bringing the World to your ears, World Reggae Party with The Goddess Genise on Radio Fairfax!! Thursday nights at 7pm...WRP will ROCK YOU!!! Ire'Baloo, and RAH, RAH, RAH!!!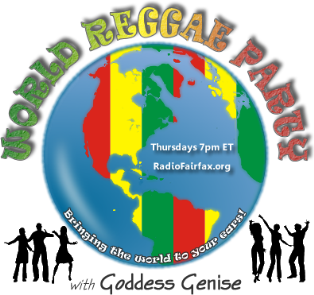 Air Dates
Thursdays at 8pm
Description
There is bias in all news reporting.  There are no objective journalists or objective news programs.  So get your news from someone who admits the truth.  Justice Percell honestly reports the news with bias and opinion.  Listen to the Justice for All program to get honesty in news reporting.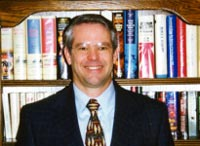 Air Dates
Every Thursday at 9pm
Description
Making Change Radio is a talk show featuring local community members who are working to make changes for the better of Northern Virginia with Host Catherine Read.
Air Dates
Every Thursday at 10pm
Description
I'm Dr. Mark Goulston, and this is My Wakeup Call. Everybody has personal wakeup calls, but not everybody wakes up. In this show, we speak to people who did. In fact, they not only woke up, but their wakeup calls changed their lives, often helped them discover their purpose and then changed how they would spend the rest of their life. In most cases, the wakeup call was not pleasant, sought-after, and often shook people to the core of their being. But in every case, it made our guests more authentic, better at life, better in life and better human beings. I hope you will listen in and become as inspired as I am from every episode. I also hope it will help you persevere if you are going through a wakeup call and haven't yet gotten through the pain of it, or landed in your future as the better person you're meant to be, with the better life that you're meant to have.