Tuesday, September 5th - Channel 37
Air Dates
Every Tuesday at 8am
Description
Host Kathryn Raaker interviews exciting and knowledgeable guests on topics relevant to her wide audience base, ranging from all ages 18 to 100 years old!
Air Dates
Prophetic Word Radio - Every Tuesday morning at 9am on Radio Fairfax.
Prophetic Word TV - Channel 36 Mondays at 1pm, Tuesdays at 7am, and Fridays at 630pm.
Description
The Prophetic Word Program is an English language presentation, a monologue, by Yisrayl Hawkins of The House of Yahweh, discussing various bible prophecies and world events; relating these to how they affect us as individuals, families, goverments and societies; and presenting realistic and biblically based solutions to the problems that mankind has faced for thousands of years.
Air Dates
Tuesdays at 11am
Description
England Swings presents the best, brightest, newest, and coolest music from the UK. Each week they present both new and older music from the vast history of British popular music. Special features include a Beatles set, UK Music News, and a countdown of the top 5 songs in the UK on that day. Tune in to catch up on the most amazing music from England!
Website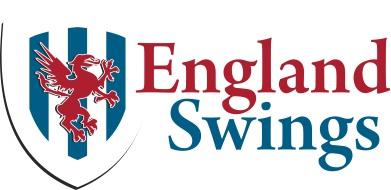 Air Dates
Tuesdays at 10am
Description
Spiritual Principles for Emotional Healing with Dr. Denise is a show dedicated to the intergration of spirituality, faith, mental health, and psychology.  Besides the spiritual encouragement and education, the show helps to break down the stigma and denial most people have towards addressing their emotional health, especially within faith-based communities.
Air Dates
Tuesdays at 4pm
Description
The Outer View is a show that examines all of the evolutions in Jazz over the last 70 years with emphasis on the more modern developments. We cover Jazz from all over the world as well as the music's intersections with rock, folk and other genres. Every week you'll probably hear something you never heard before.
Air Dates
Every Tuesday at 3pm
Description
JazzRadioDC.com is a program dedicated to presenting the best in classical jazz, blues with a touch of contemporary.
Free For Me or Euterpe's Sound
Air Dates
Every Tuesday at 6pm
Description
Host Dave Sandrowitz will play classic indie music as well as newer tracks, highlighting the diversity of styles and history of the artists. He will also introduce listeners to bands they don't know yet or forgot about.
Air Dates
Tuesdays at 7pm
Description
Colombia es Pasion consists of educational segments on the history and biography of some of the most influential Colombian artists and their impact on popular music.
Air Dates
Alternate Tuesdays at 8pm
Description
Falls Count Anywhere
A forum for fans of professional wrestling to discuss their favorite topics. The DC area has a rich wrestling history, with some of the biggest names hailing from this community. Join us for an entertaining discussion of professional wrestling's past, present and future.
Radio Hotline with Dennis Price
Having an in-depth interview show is a great excuse to ask men, women, kids, seniors, Gen X'ers, MDs, PhDs, teams, authors, business owners, couples, lawyers, vets, or any person that strikes my fancy to ask, "What do you do, how and why do you do it, what makes you happy, what do your parents think of this, what are your plans for the future?" It's live, it's fun, it's thoughtful.  Listen in, call in, ask your own questions. 
Air Dates
Tuesday at 10pm
Description
Celebrating America's one true native contribution to the arts, the Jazz Light House with Herb Archey features music, commentary and information regarding selected works, styles, treatments and highlighted artists.