Wednesday, April 3rd - Channel 36
Air Dates
Every Tuesday at 10:30am, Wednesday at 12:30am, and Sunday at 6:30pm
Description
Living by Grace is a spiritual teaching based on the enlightened understanding of God's grace and love.
Air Dates
Mondays at 11am, Wednesdays at 1am, Sundays at 12pm
Description
Exploring current global conditions, along with the latest social trends, The Armor of God program asks the question, "What are the solutions to our broken world?"  New perspectives are presented for your consideration by our commentators and challenges you to be vigilant in your outlook and understanding of this world in these tumultuous times. 
Air Dates
Every Monday at 1:30pm, Sunday at 7am, and Sunday at 8:30am
Description
The Speaking Unity program provides love and respect to all creations.  It teaches high moral values and to live in unity with everything.
Air Dates
Wednesdays at 6am, Fridays at 4pm, Saturdays at 8am
Description
Access 2 Heaven Network features interviews and highlights of Christian celebrities and other unsung heroes and reports on news happening in local and national communities. 
Air Dates
Every Tuesday at 6:30pm, Wednesday at 6:30am, and Sunday at 5pm
Description
Watch Fresh Word from FIRST! Weekly for Christian Gospel through songs and sermonic presentations.
Air Dates
Every Monday at 7:30pm, Wednesday at 7am, and Sunday 3pm
Description
Transforming Lives shares life transforming information that is relevent to build lives of families through gospel teaching.
That's Life with John Carver
Air Dates
Every Monday at 7am, Wednesday at 11am, and Sunday at 9:30pm
Description
Done in Korean and English, Good News Washington Church preaches the gospel to the nation.
Air Dates
Prophetic Word Radio - Every Tuesday morning at 9am on Radio Fairfax.
Prophetic Word TV - Channel 36 Mondays at 1pm, Tuesdays at 7am, and Fridays at 630pm.
Description
The Prophetic Word Program is an English language presentation, a monologue, by Yisrayl Hawkins of The House of Yahweh, discussing various bible prophecies and world events; relating these to how they affect us as individuals, families, goverments and societies; and presenting realistic and biblically based solutions to the problems that mankind has faced for thousands of years.
Air Dates
Every Monday at 5:30am, Wednesday at 2pm, and Friday at 11am
Description
Community Inspiration delivers educational talk interviews designed to uplift viewers.  Achieve your goals in life from the inspiration you receive watching this program!
Air Dates
Every Monday at 11:30am, Wednesday at 4pm, and Sunday at 5:30am
Description
With all the things going on, wouldn't you like to hear a word that comes from God with a spirit backing it? That's the reason it's on this station every week and they want you to tune in. There is a word encounter and spirit filling for you. See you again!
Air Dates
Every Wednesday at 4:30pm, Friday at 8pm, and Sunday at 6:30am
Description
Surer Word is a program for spiritual enrichment through the studying of scripture, sermons, worship messages and more.
Air Dates
Every Wednesday at 7pm, Saturday at 7:30am, and Sunday at 9am on Channel 36 -Every Tuesday at 630am on Channel 10
Phone
703.796.9673
Description
Never the Same is a 30 minute teaching message by Pastor Bill Bakkeby from Word of Grace, a family church located on Redskin Drive in Herndon, VA. Pastor Bill was given direction by God who said, "My Word changed your life, It will change the life of others also." You can hear the power of the Gospel, which can change your life at the times listed above.
Website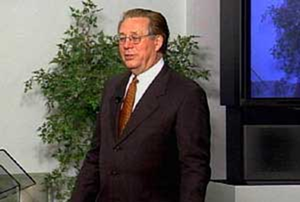 Air Dates
Wednesdays at 730pm, Sundays at 1230am, Sundays at 430pm
Description
In the Cool of the Day is a Christian based and spiritual programming through the bible.
Interfaith and World Peace
Air Dates
Wednesdays at 8pm, Fridays at 12am, Sundays at 11am on Channel 36 - Sundays at 10am on Channel 10
Description
Spiritual teacher Gangaji invites viewers to discover the peace that is the essential nature of every human being. The programs are recordings of public meetings that Gangaji currently holds in cities throughout the world. In each meeting, Gangaji speaks and responds, often with humor, to questions or reports from the audience. Gangaji's message is clear and simple, requires no special preparation or practice, and is for anyone desiring inner peace.