Tuesday, June 1st - Channel 10
Air Dates
Every Tuesday at 5am, Thursday at 11pm, and Sunday at 5:30pm
Description
Curtain Call presents cross cultural entertainment, performers, stage presentations and more from professional and amateur talent throughout the DC area.
Air Dates
Every Tuesday at 530am, Friday at 1130pm, Saturday at 9pm
Description
Watch Roundball Report every week for up to date basketball news and interviews. 
Bad Driving Chicken Stories
Air Dates
Every Wednesday at 7pm, Saturday at 7:30am, and Sunday at 9am on Channel 36 -Every Tuesday at 630am on Channel 10
Phone
703.796.9673
Description
Never the Same is a 30 minute teaching message by Pastor Bill Bakkeby from Word of Grace, a family church located on Redskin Drive in Herndon, VA. Pastor Bill was given direction by God who said, "My Word changed your life, It will change the life of others also." You can hear the power of the Gospel, which can change your life at the times listed above.
Website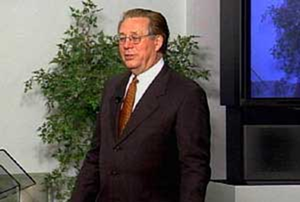 Air Dates
1st and 2nd Tuesday at 7:30am, Thursday at 7:30pm, and Saturday at 2pm
Description
Get the latest gardening advice and tips. Learn how to create the garden of your dreams. Increase the richness of your lawn. Bring the outdoors in with the right houseplants. Misty Kuceris, Horticulturalist, shares her expertise on all plants, lawn care, weed prevention and disease control. "I feel as if I'm taking an online class when I watch Gardening with Burke Nursery," Susan from Fairfax County.
Air Dates
Mondays at 12am, Tuesdays at 11:30am, and Thursdays at 7pm
Description
Northern Virginia GOP.com TV is a forum for political issues that affects all of us. We interview elected officials, candidates for public office, community leaders & more. We air on 21 stations reaching over 3,000,000 potential viewers. For airtimes in your area, visit our website!
Website
Producer
James Parmalee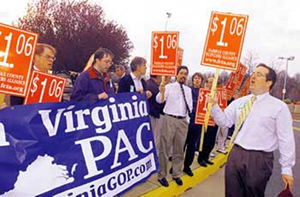 Air Dates
Tuesdays at 2:30pm, Fridays at 6pm and Saturdays at 12:30am
Description
Rock Your Block is a weekly tv program that shines a spotlight on Fairfax County and Washington area communities doing good and encouraging others to do the same.
Air Dates
Every Monday at 6am, Tuesday at 5pm. and Wednesday at 11pm
Description
This program features yoga demonstrated by Cynthia and other guests. Each show targets a specific interest, such as "Yoga to Improve Your Golf Swing," "Yoga For Athletes," Children's Yoga, Gentle Yoga" & more.
Air Dates
Every Thursday at 7am, Thursday at 2pm, Saturday at 730pm on Channel 36 -Every Tuesday at 6pm on Channel 10
Description
In 1954, Cosmic Visionaries Ernest L. and Ruth E. Norman established the Unarius Educational Foundation and television programs to provide a higher spiritual understanding of life for the betterment of humankind.  Several of these programs are psychodramas, a technique that had been introduced through her pioneering classes in past-life therapy.
Air Dates
Every Tuesday at 7pm, Friday at 9pm, and Sunday at 8am
Description
Join Pastor King Rhodes for inspirational sermons and advice on how to change your life for the better!
Air Dates
Mondays at 10am, Tuesdays at 7:30pm, and Sundays at 12:30am
Description
That Anita Live tackles complex emotional issues by educating the women of Fairfax County on how to emotionally heal so they can live fulfilling lives of emotional happiness.
Air Dates
Every Thursday at 8pm, Every Saturday at 7am, Every Sunday at 10am on Channel 36 - Every Tuesday at 8pm on Channel 10
Description
Catholic Life is designed to explore, examine, and explain the many organizations and ministries of the church, and to create an interest and promote community involvement in activities which benefit all - catholic and non-catholic alike.
Contact:
Butterfly Productions 
P.O. Box 209
Annandale, VA 22003
Producer
John Buckreis
Bad Driving Chicken Stories
Air Dates
1st Saturday at 10am and Tuesday at 10pm
Description
Travel Television explores various destinations and encourages volunteers in helping to rebuild the Gulf Coast.